Nutrition Services
---
DIETETIC CONSULTATION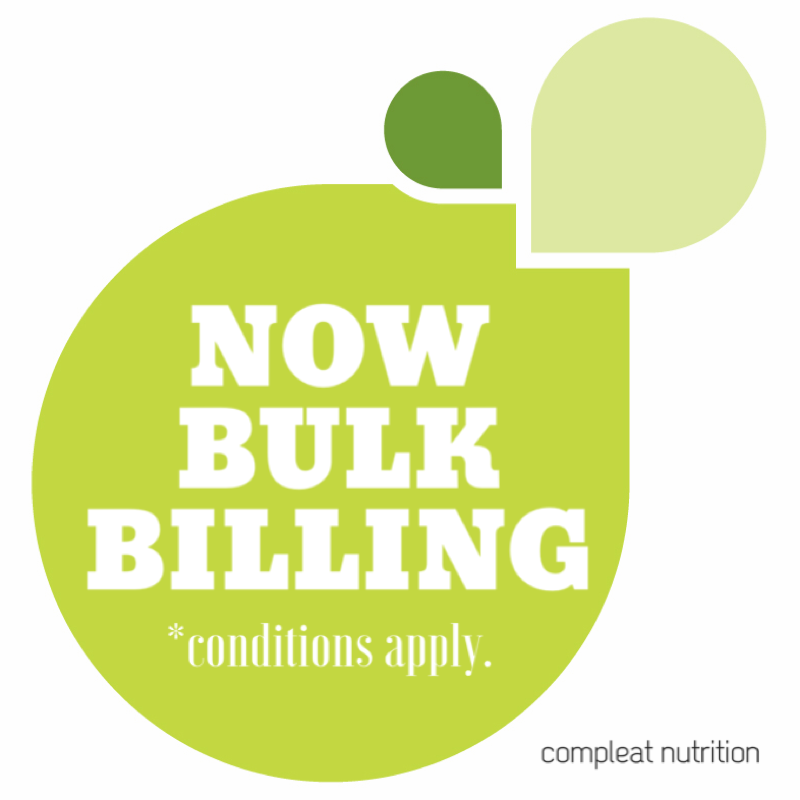 In practice consultation
Initial consultation 45 minutes - $90** OR 30 minutes - bulk billed (GP referral ONLY)
Review consultation 45 minutes - $90** OR 30 minutes - bulk billed (GP referral ONLY)
Home visit consultation
Initial consultation 45 minutes - $90** OR 30 minutes - bulk billed (GP referral ONLY)
Review consultation 45 minutes - $90** OR 30 minutes - bulk billed (GP referral ONLY)

NEW SUPERMARKET TOURS
Become a label reader! Our dietitians are here to guide you through the supermarket aisles, so you can pick the best choices for your health. We can get you shopping healthy - fast.
1.5 hour tour - $55 per person** OR bulk billed (GP referral ONLY)
Small group 1.5 hour tour

Hands-on and practical information delivered via virtual tour, so that you can make healthy choices quickly and with confidence

Our dietitians will use real products, so you can visually decipher the nutrition information panels and make decisions that are healthy for you and your family

You will leave as a healthy critical thinker and one not guided by marketing campaigns

Each aisle in the supermarket will be covered and our dietitians will share some of their favourite products

All participants will take home a supermarket tour guidebook

NUTRITION WORKSHOPS + SEMINARS
Quote provided upon request and tailored to suit.

*For patients only under an appropriate GP management plan or Enhanced Primary Care (EPC) plan.
**Private health insurance rebates may apply. Ask your provider for details.